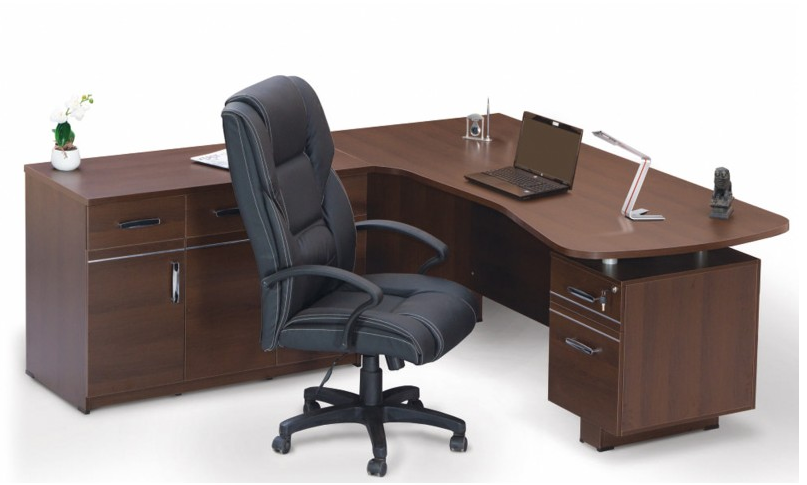 by admin |November 28, 2017 |2 Comments | Office Furniture | office table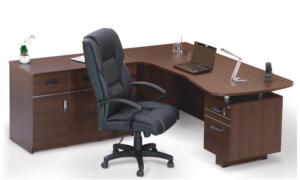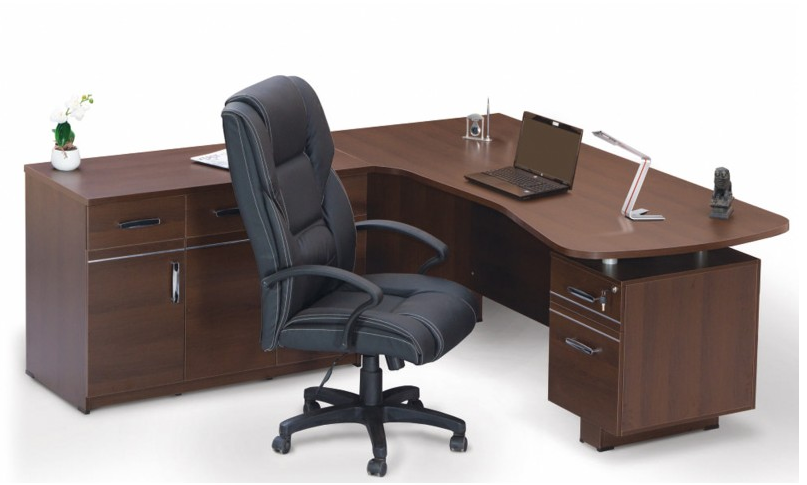 Ruben Executive table set is ideal for small and big offices as it provides enough room and space for the user. The set comes with as many as five drawers to store all requisite items including office stationery and tools. In addition; there are also three closets with doors where larger items like folders and paper can be stored. For side storage it has one drawer and one filing.
The table set has been manufactured using melamine faced particle board and is strong and durable enough. At the same time the Ruben Executive table set comes with a stylish design and is extremely well polished that can enhance the appearance of any office room considerably.  Contemporary knockdown design with melamine design is attractive enough.
Ruben Executive table set has dimensions of 1800mm x 2010m x900 mm in terms of width, depth, and height. Manufacturer supports the furniture made with particle and MDF Boards with 3 years of warranty. Click here to know more