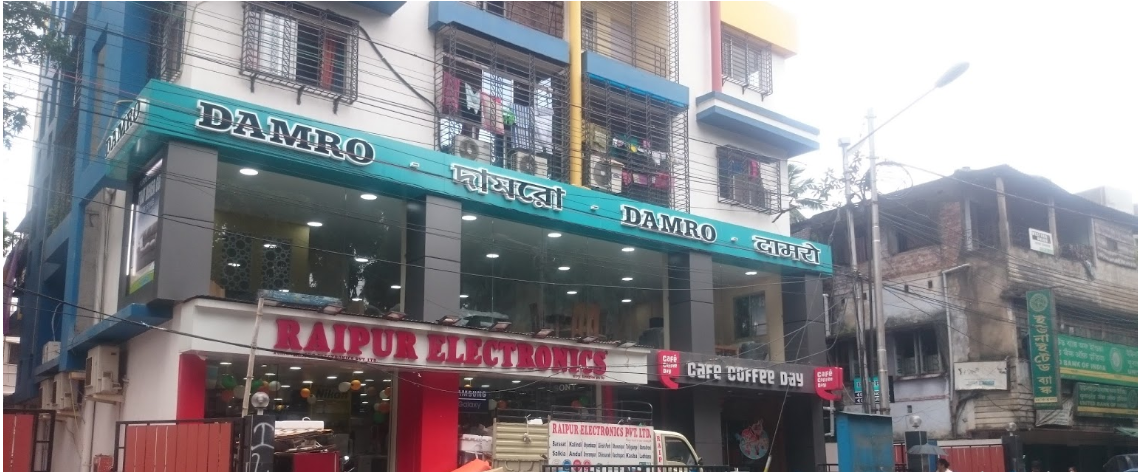 by admin |September 20, 2017 |0 Comments | News | Damro news
New showroom at Naktala: Damro furniture quality never has to be expensive
If you are looking for comfort, luxury, durability and contemporary designs all in one place then Damro is the right place to be in. It caters to demands of all kinds of furniture that comprises office furniture to furniture for living room, office space, and kitchen. They look forward to treating their customers in manners that they are more than satisfied by their services. With over sixty-five plus branches and a brand New showroom in Naktala, West Bengal bears testimony to their rising popularity. Here is what a person with a fetish for furniture is likely to find here.
The comforting dining
You will find some unusual and unique designs made of durable material so that whatever you buy lasts for years. The New showroom in Naktala, West Bengal offers you stellar designs for dining cabinets and dining suites. The specialty of the furniture lies in the fact that it is made of particle board that is melamine faced. One can easily store all their kitchenware elegantly and bid goodbye to any clutter. All you have to do is keep enhancing the beauty of the dining space and ambiance.
Furniture for office
If you are looking forward to doing some office furniture shopping then the Damro's New showroom in Naktala, West Bengal would be the most ideal for you. There is a wide variety of choices out there, and you get everything right from workstation to study desks, cupboards to filing rack and visitor chairs even. The style of the furniture is quite contemporary, and the finish is melamine. Some even have their prices slashed for discounts thus you can rush to your nearest store soon.
The bedroom
When you buy furniture a bedroom is ideally a place that you tend to think about most.The New showroom in Naktala, West Bengal offers enticing designs for night stands, queen bed that is hydraulic, plain beds and night stand to name a few. You have a great variety of wardrobes too that have a melamine finish and are tailor-made to suit Indian lifestyles.
Step into the outlets
Feel free to step into the magnificent showrooms and stores to get a glimpse of class, elegance, and expertise. You shall never regret buying from them because fantastic designs at such jaw-dropping price are something that you are yet to encounter. Come get wooed and wowed.
Visit our Damro-West-Bengal page