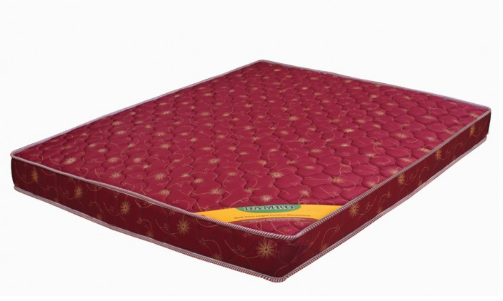 If the mattress that you have been using turns out to be the cause of pain and discomfort; then, you have good reasons to get it changed. Consider buying our spring Mattress so that the odds and issues can be got rid of. We realize the importance of mattress and how it plays an effective part in ensuring you of a good night's sleep. We have designed a product that lives up to the ergonomics of the human physiology. It leads you into your comfort zone.
Gives you proper support
The spring  mattresses should serve as the perfect shield of support to your body, particularly to your spine and back.  Whenever they fail to do the needful, you get aches and pains. Our purpose is to provide users with a good night's sleep that is free from aches, issues, and pain. So, while designing the spring mattress we have made it a point to conform to the comfort enhancing specifications. The mattress, which has been made using Premium Jacquard fabric with quilting / PU Foam / Coconut Fiber Sheet / Spring Sets
Beautiful and colorful
You will not like buying a mattress that has a shabby look to offer, such a look is psychologically demotivating, and that, in turn, comes in the way to rest and sleep. Considering this, we have made it a point to enhance the beauty quotient of the spring mattress.
Note on warranty
From our side, you can expect 15 years for spring structure and 5 Years for cushion sheets of assurance for buying spring mattresses. Take good care of the mattress, it will last you over a long time.
Check our new arrival spring mattresses