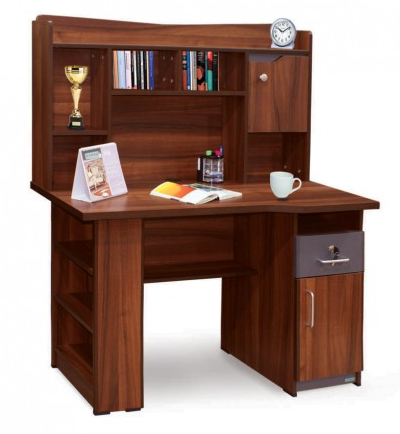 by admin |November 29, 2017 |3 Comments | Bed Room | study desk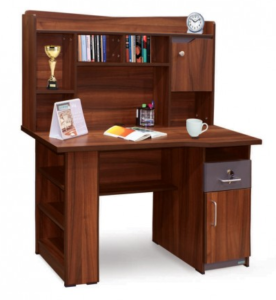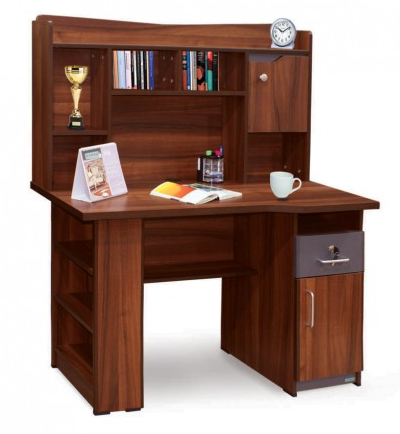 Ideal for any home, office, academy, or library this Study Desk comes with one drawer for storing out essential items and one cupboard where papers and reading materials can be stored. The study desk comes with side storage and top storage and a single drawer.
This Study Desk has been manufactured using melamine faced particle board. It comes with a contemporary design and melamine finish that is shiny and attractive in appearance. Use of best industry materials ensures that the desk is strong and durable enough. It can enhance the appearance and functionality of any study room considerably.
Dimensions of the Study Desk in terms of width, depth, and height are 1200 mm x 600 mm x 1380 mm. in result the desk is compact in design and space economic and is easy to set up even in small size study rooms. Manufacturer supports the furniture with three years of warranty. No warranty is offered for furniture exposed to water.
Know more about study desk.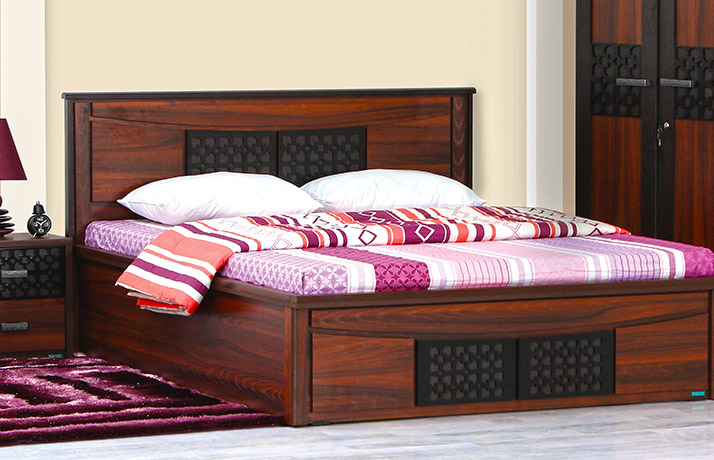 by admin |September 9, 2017 |0 Comments | Bed Room | bedroom set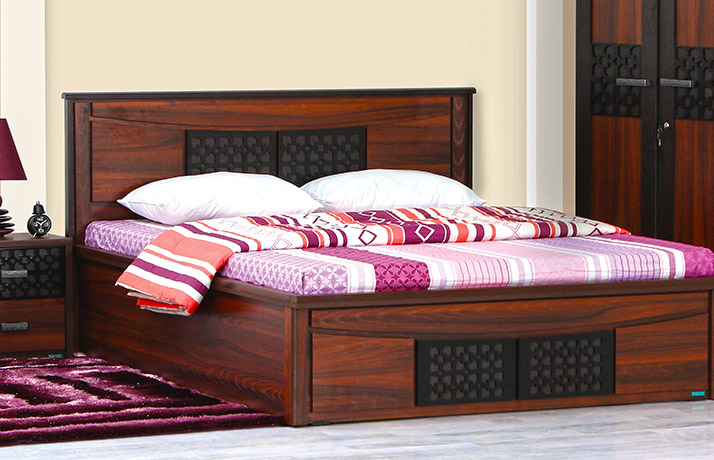 Bedroom Set
Do you look forward to enhancing the look and lustre of your bedroom? Then, you have good reasons to purchase our CARVIN 4 piece bedroom set. Just install and see the change for yourself. You will feel proud and privileged but the onlookers will feel jealous. The set includes Hydraulic Queen Bed, 4 Door Wardrobe, Dressing Table and Night Stand. The set is complete in itself; it has everything that you will need in your bedroom, so the question of installing another extra piece of furniture will not arise.
Know the details of the set
The bed which can be conveniently used by two persons is 1650 mm in width, its height is 970 mm, and depth is 2060 mm. The dimensional measurement of the wardrobe is 1800 mm (width) 550 mm (depth) and 2000 mm (height) respectively. It is big enough to accommodate clothes and the other usable of at least a couple of persons. The dressing table included in the set has a width of 800 mm, depth of 350 mm and a depth of 1850 mm. The night stand which you can keep beside the double bed has a stylish look to offer. It is 450 mm in width, 450 mm in height and 350 mm in its depth.
Strong and stylish
Each piece looks sleek, sophisticated and contemporary. They are strong and stable, as well. We have used Melamine Faced Particle Board to construct the furniture. The material has the toughness and resilience. The finishing is perfect. Finishing touches have been given in such a way that they meet the requirements of the melamine-based material. With the use and installation of this four piece bedroom set, you can not only enhance the elegance but minimize the wastage of space, as well.
Want to buy Carvin bedroom set, visit this page