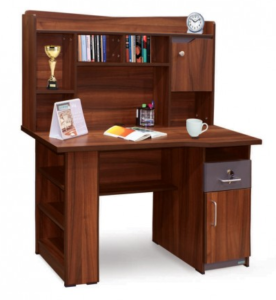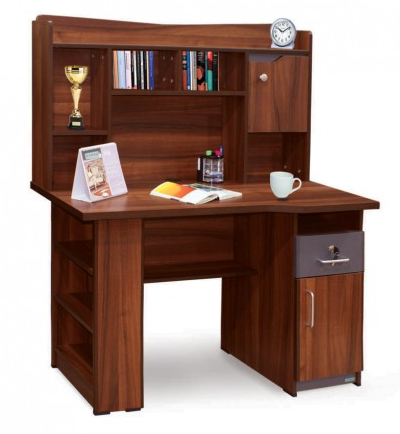 Ideal for any home, office, academy, or library this Study Desk comes with one drawer for storing out essential items and one cupboard where papers and reading materials can be stored. The study desk comes with side storage and top storage and a single drawer.
This Study Desk has been manufactured using melamine faced particle board. It comes with a contemporary design and melamine finish that is shiny and attractive in appearance. Use of best industry materials ensures that the desk is strong and durable enough. It can enhance the appearance and functionality of any study room considerably.
Dimensions of the Study Desk in terms of width, depth, and height are 1200 mm x 600 mm x 1380 mm. in result the desk is compact in design and space economic and is easy to set up even in small size study rooms. Manufacturer supports the furniture with three years of warranty. No warranty is offered for furniture exposed to water.
Know more about study desk.